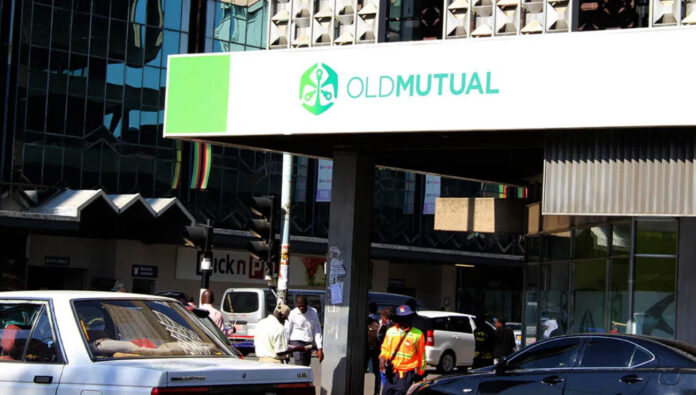 Staff Writer 
HARARE – Old Mutual has completed dividend currency translations for its shareholders in countries where it is listed, with Zimbabwean shareholders receiving ZWL439.42788 cents per share.
Old Mutual securities are currently suspended from trading on the Zimbabwe Stock Exchange (ZSE) on allegations of fuelling inflation and concerns over their fungibility.
The financial services group declared a final dividend of 51 cents per share, which will be paid on Monday, 23 May 2022.
In its dividend currency equivalent circular issued today, Old Mutual said shareholders on the London, Zimbabwean, Malawian and Namibian registers will be paid in the local currency equivalents of the final dividend.
"The local currency equivalents of the final dividend have been established as follows : Malawi  27.10297 Malawian kwacha per share,  Namibia  51.00000 Namibian cents per share, United Kingdom 2.58261 GBP pence per share and Zimbabwe 439.42788 RTGS cents per share," the group said.
Full year Results from Operations (RFO) more than doubled to R4.4 billion. RFO excluding the impacts of COVID-19 was up 18 percent compared to the prior year, driven by recoveries across all divisions.
Adjusted Headline Earnings (AHE) more than doubled to R5.4 billion due to strong growth in RFO and higher shareholder investment returns.
However, the group said its mortality experience was worse than anticipated, with R6.8 billion in excess death claims. To dilute the negative impact this had on its profits, Old Mutual released R5.3 billion from its pandemic provisions.
 "2021 was a really significant year for us, as we recovered from the enormous impacts that Covid-19 had on our operational and financial performance," said Iain Williamson, Old Mutual Limited CEO in a statement accompanying the group results.
Last year Old Mutual restored its dividend despite posting a total annual loss of R5.7 billion owing to the impact the Covid-19 pandemic had on the business.