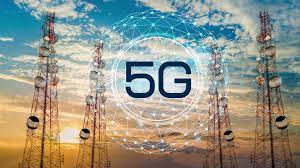 Itai Ndongwe 
HARARE – PowerTel, a subsidiary of ZESA Holding, plans to launch a 5G network in the second quarter of this year, with increased capacity and bandwidth to accommodate the ever-increasing number of mobile devices, as well as low power consumption to aid in device battery life.
This comes at a time when Zimbabwe is one of 13 African countries that launched a 5G network by the end of 2022, as it launched a long-haul fiber optic network project in Victoria Falls. Econet Wireless Zimbabwe was the first mobile operator to launch 5G technology.
The deployment of a 5G network will be a critical enabler in Zimbabwe's transition to a fully digital economy.
According to some analysts, 5G will boost Africa's economy by US$2.2 trillion by 2034. According to GSMA projections, 70 countries had 5G networks in June 2022. However, only a few African countries have adopted this technology.
With more people demanding faster internet and owning multiple devices that require internet access, the mobile industry is investing in new technology, which is why 5G – the latest generation of wireless networking technology – was developed.
ZETDC revenue assurance manager, Eng Wilfred Shereni stated that 5G technology will provide customers with high-speed internet access at affordable prices and give consumers access to more information faster than ever before.
"The project involves rolling out 4G, 5G and NBIoT wireless networks which will offer extremely high data rates, reduced latency and massive capacity, with minimum power consumption. Designs are being finished and installation is expected to commence in the second quarter," Eng Shereni said.
He  added that, "official launch date not yet available, still under contract negotiation and design-to-start implementation around the second quarter."
The project's cost has not been disclosed, but it is being funded through the REG facility; however, the network will be wholly owned by ZESA-Powertel.
Powertel is leveraging the unlimited upstream capacity available for this project, so it is confident that data caps will be obsolete, "Unlimited upstream capacity is available for this project. Data caps will be a thing of the past."
African governments are optimistic that they will be able to use 5G to do large-scale farming with drones, introduce self-driving cars on the roads, activate smart' homes and smart cities, and improve cybersecurity one day.