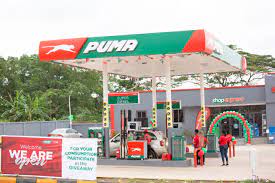 Itai Ndongwe 
Puma Energy Zimbabwe says its Liquefied Petroleum Gas (LPG)  plans are on track with the company focusing on building the supply chain to increase LPG storage capacity within the country and offshore.
The aim is to be in the market by the end of the year.
The company recently ventured into LPG and plans to invest a minimum of US$10 million in Zimbabwe over the next five years, as well as a minimum of US$60 million across Puma outlets.
Puma Energy Zimbabwe general manager Donatien Kodog told FinX that, "Our LPG plans are progressing very well. Work on building our supply chain to boost our LPG storage capacity within the country and offshore is well on track. We expect to be in the market by the end of the year. Of importance to Puma Energy is ensuring that we provide an uninterrupted supply of high-quality LPG gas in a responsible and sustainable way."
The company is making investments to meet the growing demand for the energy source. According to ZERA figures, the country's yearly LPG use has climbed to 50 million kg from 1 million kg five years ago.
Apart from investing in energy, the group is also gearing up to play a significant part in the energy transformation, as it implements its plan to solarise 17 service stations across the business.
"We have teams on the ground working on projects designs for our strategic service stations. Whilst it has taken us longer than we had anticipated, we are still committed to solarising our retail network as part of Puma Energy's wider plans to install 300 solar projects across its network by the end of 2023. The budget has already been approved and once technical details of the designs have been finalised we will proceed with project implementation," Kodog added.
Puma is working on installing a solar system to reduce costs and service delivery challenges caused by extended power outages. By doing these installations, they are building expertise in the renewable energy market, which will position them to help larger industrial and commercial customers install lower carbon and clean technologies.
"Puma Energy Zimbabwe has already identified partners that it will be working with in the Solar Energy space. The company has established a great deal of solar power generation expertise through the installation of solar generation systems across our network.
"We have already installed over 230 solar generation systems on our own assets and now we are ready to help our customers cut their GHG emissions and energy bills by doing the same. We are making good progress with a number of major customers and we will be in a position to make some very exciting announcements about new projects in the near future."