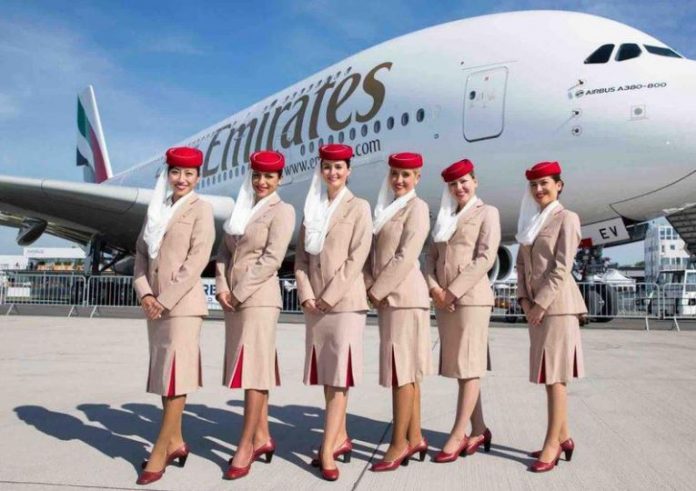 Staff Writer
Global airliner, Emirates, has introduced another package for Zimbabwean customers who can now enjoy quarantine-free travel to over eight destinations in Europe, Middle East, and the USA.
In a statement, Emirates said the implementation of safe travel protocols coupled with rapid COVID-19 vaccine rollouts in several countries, has allowed an increasing number of tourist destinations to ease travel restrictions by removing the need to quarantine on arrival.
The airline said it will also boost its summer schedules with additional flights being introduced on high traffic routes.
"Additionally with Emirates reactivating its partnership with flydubai, customers can also choose to travel across 168 destinations of the airline's combined network.
"For those seeking a getaway to Europe, travellers can explore and experience the culture, architecture and gastronomy in Copenhagen, Moscow and Istanbul, while holiday makers yearning a beach escape or romantic destination to relax and unwind, have the option to travel to the Maldives which is open to tourists.
"Choosing to either visit Dubai and make the best of a stop-over, the city offers an eclectic mix of an ultra-modern city with the traditional, with endless entertainment and dining options as well as sightseeing and shopping to suit all tastes and budgets."
In the United States, Emirates said it will continue to build its presence with the addition of Miami to its network this month while operating more than 70 weekly flights, offering over 26,000 seats across 12 gateways including New York, Los Angeles and Dallas.
"Customers can also review the latest travel requirements to their booked destination, including whether forms, vaccination certificates or negative PCR tests are required on the Emirates Travel Hub, which has the latest information for every country on the airline's route network.
"As an additional layer towards hassle-free travel, Emirates has introduced a touchless and paperless experience at the airport with contactless check-in, its biometric path and enhanced digital verification of Covid-19 medical information."
It said it has also sharpened its focus on technologies and services that optimize passenger processing to minimize queues, for a fast-tracked experience that prioritizes safety and efficiency.
"Emirates customers can travel with confidence that every care has been taken to ensure their comfort and health, with comprehensive bio-safety protocols at every step of the journey, generous and flexible booking policies, and complimentary multi-risk travel insurance including COVID-19 cover with every flight," the airline said.
The Emirates story started in 1985 when it launched operations with just two aircraft.
Today, the airline flies the world's biggest fleets of Airbus A380s and Boeing 777s while offering customers the comforts of the latest and most efficient wide-body aircraft in the skies.