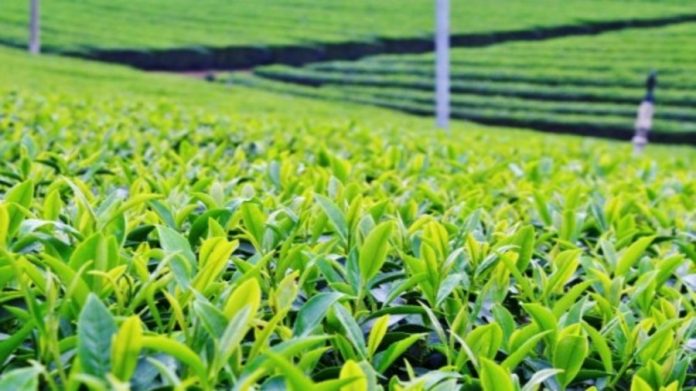 Tadiwa Musiyiwa
Tanganda Tea Company Limited will be unbundled from being a subsidiary of Meikles Limited before the end of the calendar year.
Meikles Limited Chairperson John Moxon, said shareholders approved for the unbundling of Tanganda Tea to be separately listed on the Zimbabwe Stock Exchange to unlock the value of the capital invested in crop diversification for the shareholders.
"Tanganda is now in a strong financial position and well set to independently sustain its operations going forward" he said.
Moxon said separate financial reporting will enhance understanding by financial markets leading to a more accurate valuation of the business. لعبة قمار اون لاين
"Strategic alternatives are being examined on how best to unbundle properties and to provide an opportunity for shareholders to enhance value. A strategy will be determined and implemented after the Tanganda unbundling process".
The financial results for the year ended 31 March show that the company is realising the benefits of diversified operations as tea production increased to 9 188 tonnes, 10% over 8,319 tonnes recorded the previous year.
Profits resulted from value added packed tea products whose sales volume grew by 16% to 2100 tonnes from 1812 tonnes recorded the prior year. اسماء العاب اون لاين
"Although adverse weather in the 2019-2020 season and COVID-19 impacted negatively on crop performance in agriculture, revenue of ZWL 2.4 billion was comparable to that of the prior year of ZWL 2.5 billion" Moxon said.
The Macadamia crop produced was 24% lower than 855 tonnes in previous year due to adverse weather and the average price increased from US$4.99 per kg in 2019 to US$5.30 per kg.
Avocado crop production grew by 32% from 1,907 tonnes in the prior year to 2,520 tonnes as avocado trees reached a new level of maturity. However, the average export price for avocados was US$0.84 per kg, which is 51% lower than the previous year's US. كاس يورو 2023 73 per kg as a result of the COVID-19 induced lockdown on the hospitality sector in Europe.
Moxon said construction of the Ratelshoek 1.8 Mega Watt solar plant was completed in September 2020 and Tingamira's 1.2 Mega Watt and Jersey's 1.6 Mega Watt plants are expected to be completed by July 2021.
"An application for Independent Power Producer licence has been lodged and will result in the solar plants feeding into the National Grid. Furthermore, a battery pack is being sourced for Ratelshoek estate, making all three solar plants backed by batteries".
According to Global Avocado Market 2020-2024 the global avocado market is expected to grow by US$4 billion during 2020 to 2024 and progress at a compound annual growth rate (CAGR) of over 6 percent during the forecast period.
The global market for macadamia nuts is expected to reach US$24 billion by 2027 expanding at a CAGR of 9,2 percent from 2020 according to a report by Grand View Research.
In 2019, Tanganda Tea Company started exporting avocados to Europe and projected that the overseas sales would be the company's cash cow. This was after the company invested US$30 million in fruit production.
Tanganda was traditionally into tea and coffee but diversified into food plantations to take advantage of the growing international market.