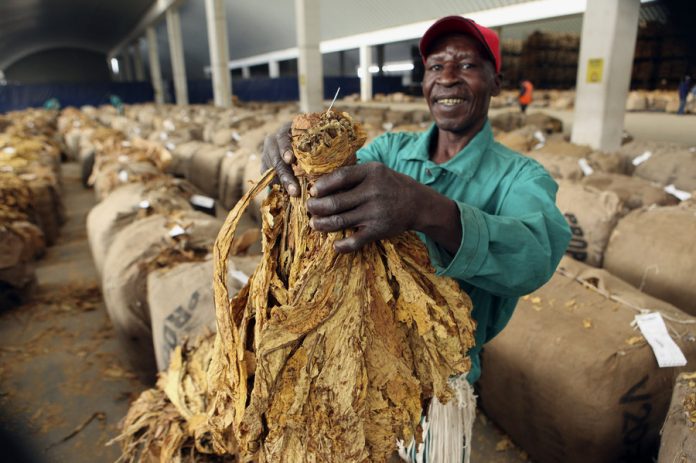 Farai Mabeza
The Tobacco and Industry Marketing Board has expressed concern at the continued payment delays and reluctance to release farmers from their contracts by various contractors. 
In two different memos addressed to the contractors and other stakeholders TIMB chief executive officer, Andrew Matibiri, said that any outstanding payment issues in this regard could affect future licensing or operating conditions of concerned tobacco sales floors. 
"The TIMB has received significant numbers of complaints from farmers who sold their tobacco, some as long ago as June this year and have not yet received either the US dollar or the RTGS component or even both 
"This is unacceptable and the TIMB directs that queries from farmers be handled professionally, courteously and as quickly as possible."  
In the other memo he referred tobacco companies to a previous circular which stated that farmers previously contracted by a different contractor needed to be released by the previous contractor before being contracted to a new company.
"However, the TIMB has received many complaints from farmers that some contractors were blocking their release applications delaying processes or unnecessarily directing them to TIMB offices."
TIMB introduced new registration procedures recently to quash what it termed speculative behaviour by merchants jostling for growers in the face of increased competition. According to TIMB there has been an increase in the number of contractors which has seen heightened competition for growers. 
"There has been a scramble by contractors to ring-fence or to secure growers for speculative purposes by rushing to submit long list of growers to be contracted in the TIMB system without having shown enough proof that the growers will be fully supported," Matibiri outlined in the earlier memo. 
Previously growers entered into new contracts every season as contracts automatically lapsed at the end of each marketing season with growers having freedom to join schemes of their choice with or without consent of the previous contractor. 
However, now only growers previously contracted to a company who sign or renew contracts for the coming season with the same company are contracted in the TIMB system without further requiring scrutiny or clarity.  
Independent growers (ie those who sold through the auction system in the previous season) who were previously not contracted in the prior year and have signed contracts are also contracted in the TIMB system without further requiring scrutiny or clarity.  
Alternatively, growers who want to move to a new company can apply to TIMB expressing their intention to join a new scheme. However, this is still subject to confirmation by the previous contractor. stromectol compresse
TIMB said a number of companies had submitted triple the number of growers that they contracted last season and included growers that had been contracted by other contractors in the previous season. ivermectin flea pill  "This invariably creates an unpredictable environment for genuine investors which will inevitably lead to reduced investment and collapse of the tobacco industry in the same way that the cotton sector collapsed a few years ago". is ivermectin pour on safe for horses