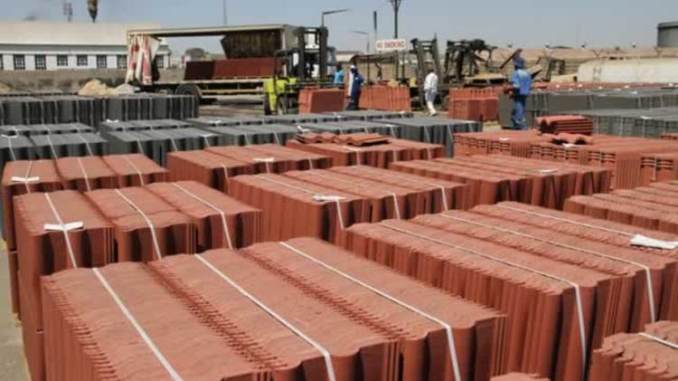 HARARE (FinX) Turnall Holdings reported an 11% growth in sales volumes in the third quarter to September as the group experienced increased demand for its products following the easing of the coronavirus lockdown restrictions.
According to the latest trading update, sales volumes in the quarter were 11% above last year and 81% above the previous June quarter which witnessed harder lockdowns.
For the nine months, sales volumes were 3% above the comparable year ago period.
Exports were 3% of sales volumes as they were negatively affected by the lockdown transit restrictions.
The group noted that stable power supply and improved fuel availability had assisted the business to improve capacity utilisation during the period. As a result, production volumes were 31% above last year. Cumulatively for the nine months volumes were 3% above the same period last year.
Looking ahead, Turnall projects the higher seasonal demand to to continue in the fourth
quarter as customers roof their properties before the onset of the rains.
The group also noted that the prevailing price stability had enabled not only just Turnall but the whole business sector to improve the planning process.
As was officially highlighted by Finance Minister Mthuli Ncube recently, the construction sector was the hardest hit by the coronavirus lockdowns with projected contraction of 11%. viagra le moins cher en pharmacie The construction industry faced delays and disruption in the delivery of contracts, which in turn affected revenues negatively, inflated material and equipment prices. Turnall, as with other companies in the sector, was affected and this should show through an expected uninspiring year end forecast although volumes recovered in Q3 and should be maintained in Q4. T