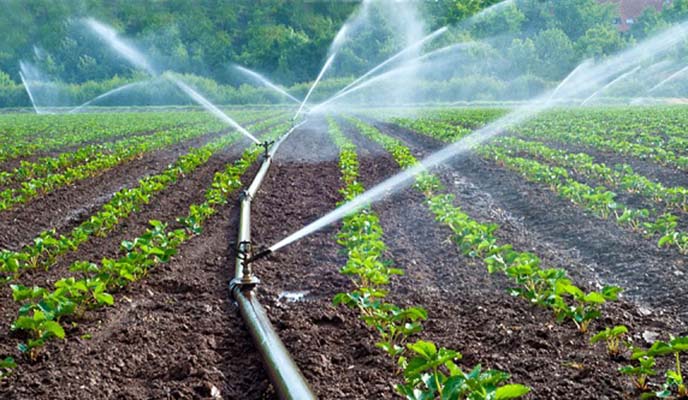 Davison Kaiyo
The Government has established an irrigation development fund as the country takes measures to ensure food security in light of climate change induced droughts that have ravaged the country for the past few years.
According to Statutory Instrument (SI) 38 of 2021 Irrigable Areas (Control) Regulations, 2020 published in the government gazette, the government through the ministry of Lands, Agriculture, Water and Rural Resettlement  established the fund seeks to pool resources for the building and maintenance of irrigation works.
"The Irrigation Development Fund shall be to provide a stable, adequate, secure and sustainable source of funding for the development and maintenance of irrigation works in Zimbabwe and to ensure the equitable allocation of its moneys between provincial irrigation agencies for the purpose of development and maintenance of irrigation works," read the SI.
The country which has one of the highest number of dams on the continent has been facing food shortages due to a number of factors including failure to fully utilize the irrigation facilities which have been laying idle.
The SI also seeks to establish provincial and district irrigation agencies to coordinate and manage the fund. "There is hereby established in each province and each district an irrigation development agency whose function shall be the planning and implementation of irrigation activities within its province and district as the case may be."
The Provincial Irrigation Development Agency which shall be chaired by the Provincial Irrigation Engineer; the Provincial Lands Officer; and three representatives of farmers in irrigable areas within the province shall be responsible an irrigation development works programme and an irrigation maintenance works programme for implementation during that financial year; and a budget showing the expenditure which the District Irrigation development agency proposes to incur in the implementation of its programmes during that financial year.
Commenting on this development the climate change experts welcomed this move saying this will help the country to climate proof the agriculture industry allowing the country to be food sufficient.
"It is important for the country to harness the water resources that the country has and maximize production using irrigation. We need to recognize that seasons have changed and the need for water harvesting cannot be overemphasized. قرعة اليورو 2023 Technologies such as drip or precision irrigation are therefore critical to ensure food security," said Tatenda Mutasa, a Climate Change scientist in the Ministry of Environment. واين رونى
The country currently spends about USD1 billon in food importation especially cereals and with functional and productive irrigation schemes the country can save the much needed foreign currency which will then be channeled to other productive sectors leading to economic growth.
This year the country is expected to receive normal to above normal rainfall and calls have been made for the government to harness the water as well as rehabilitate the irrigation schemes in order to mitigate the effects of climate change. بصرة كوتشينة