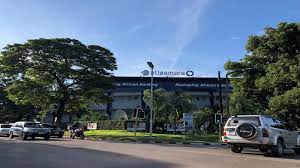 Tadiwa Musiyiwa 
HARARE – Atlas Mara – Sub-Saharan Africa banking investor – has entered into a support and override agreement with 88% of creditors with debt outstanding for the company's and ABC Holdings Ltd's financing arrangements.
"This high level of support from the creditors enables a long term stable platform to allow the company to complete its strategic review and divestments program," said the company
The restructuring agreement extends the repayment schedules of the debt of the company and ABCH providing additional time for value recovery amid the ongoing challenging macroeconomic environment.
The company embarked on the process that now culminates in the execution of this restructuring agreement due to the impact of COVID-19 and macro challenges faced in the markets.
Key terms of the agreement is that credits with direct facilities to Atlas Mara have agreed to forbearances concerning the maturities of their facilities until the end of September 2021, while those with ABC Holdings Ltd have agreed until the end of 2022.
Proceeds that are received by Atlas Mara from its strategic divestments will be held by global agent Wilmington Trust, and will go towards supporting the repayment of creditors.
However, the support and override agreement also requires Atlas Mara to take steps in cancelling its listing on the London Stock Exchange to reduce costs and the administrative burden.
"Current projections show that the Support and Override Agreement will allow the Company to meet its liquidity needs for the duration of the term of the Support and Override Agreement"
Meanwhile, the group has entered into agreements with respect to its assets in Mozambique, Rwanda, Tanzania, and Botswana with the transaction with respect to investment in Mozambique was completed in May 2021 and regulatory approval for the transactions has been secured with respect to investments in Rwanda and Botswana and parties are now in the process of concluding pre-completion conditions while regulatory approval is pending with respect to the transaction investment in Tanzania.
The agreement is focused only on the group's holding company structure and does not include the operating subsidiaries as parties although they receive certain benefits from the holding companies being parties.