by Farai Mabeza
ZIMBABWE'S struggling economy has compounded the human rights situation in the country exposing citizens to all sorts of abuses and depriving them of basics.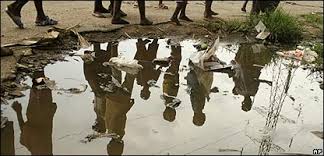 According to the State of Human Rights Report for 2018 released by the Zimbabwe Human Rights NGO Forum, political polarisation has proved to be cancerous and has been worsened by the country's economic woes.
"This (polarisation) has been made more acute by a failing economy, resulting in underfunding of human development and provision of basic service delivery," the report said.
Zimbabwe's political divisions have worsened since the 2018 elections in which the opposition refused to accept the results of the Presidential poll which was won by President Emmerson Mnangagwa.
In the report the government was called upon to protect citizens from the private sector.
"Private corporate human rights abuse is just as reprehensible as government human rights abuse. The people are dependent on government protection of their rights. Hence the government must step up its work on business and human rights,"said the report, adding"Government must not be in bed with business and government must ensure that only serious, genuine, law abiding, credible and human rights compliant investors operate."
The NGO Forum however notes there were significant opportunities to redefine the culture of human rights in Zimbabwe.
Zimbabwe in 2013 adopted a new constitution which was significantly progressive. It included an expansive and justiciable declaration of rights. The constitution created independent watchdogs and institutions of government designed to provide checks and balances.
Concerns however remain over the execution of the requisite action for the aspirations tabulated therein to be consummated.
Devolution is yet to be implemented and local authorities still need to be empowered to champion localized development.
A number of laws still need to be conformed with the constitution while the people remain largely disempowered and are unable to claim their rights.
"An empowered people are better able to demand their rights, insist on due process and substantive rights and are more alert as to mechanisms and ways through which they can vindicate and enforce their rights," the report said.