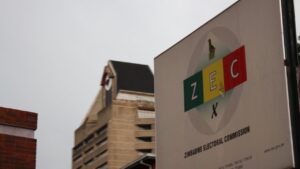 Harare Province has got four more constituencies this has been reviewed by the Zimbabwe Electoral Commission delimitation report.
Zec has assured the nation that no voters we removed from their polling stations. Registered voters in each ward and constituency will vote at their usual polling stations although their ward number or constituency name may have changed.
Wards and constituencies in sparsely populated areas are larger in aerial extent since they have to draw their population from large areas due to low population densities e.g., wildlife conservancies and large commercial farming areas. Conversely, wards and constituencies in densely populated areas are relatively small in aerial extent e.g., peri-urban and urban areas.
The shape, aerial extent, and distribution of some wards and constituencies changed due to variations in the distribution of registered voters in provinces.
Notable changes were observed in the following provinces:
i)Bulawayo: Seven constituencies were reconfigured and renamed as follows: Bulawayo North, Cowdry Park, Emakhandeni-Luveve EntumbaneNjube, Lobengula-Magwegwe Mpopoma-Mzilikazi, and PelandabaTshabalala.
ii)Harare: Three constituencies were created from Harare South constituency namely Churu, Harare South, and Hunyani. An additional constituency was created in Epworth resulting in Epworth North and Epworth South Constituency. Harare North was reconfigured and renamed to Hatcliffe constituency.
iii)Manicaland Province: Musikavanhu and Chipinge West were merged to create Chipinge West Constituency. The collapsed constituency formed Chikanga Constituency after Dangamvura-Chikanga was split due to high population.
iv)Mashonaland East: Three constituencies namely Chikomba Central, Chikomba East, Chikomba West were reconfigured due to the low registered voter population. As a result, Chikomba Central collapsed and two Constituencies remain namely Chikomba East and Chikomba West.
v)Masvingo Province: Gutu South collapsed and merged with other existing constituencies due to a low registered voter population that failed to meet the minimum threshold for a constituency. However, the collapsed constituency was replaced by the creation of a new Chiredzi Central Constituency. In the same vein, ZakaEast and Zaka West collapsed and reconfigured to form a new Zaka South Constituency. One of the collapsed constituencies was replaced by the creation of a new Mwenezi North constituency. In effect, the Province retained its previously allocated 26 constituencies.
vi)Matabeleland South: The province had deficient numbers of registered voters, therefore, it was allocated 12 constituencies after Bulilima East collapsed to meet the minimum threshold.
vii)Midlands province: Mberengwa South constituency collapsed and three constituencies now remain i.e. Mberengwa East, Mberengwa West, and Mberengwa Central. The creation of a new Mkoba North constituency replaced this collapsed constituency.