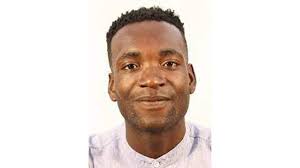 Soccer Star Jailed 14 Months For Possession Of Mutoriro
Jerry Chipangura, has been jailed 14 months for possession of 40 grammes of crystal meth he intended to sell.
The 24-year-old was convicted by Harare regional magistrate Feresi Chakanyuka after a full trial.
The court heard that on June 30, at around 8pm, police received a tip-off that Chipangura
Detectives on an anti-drugs blitz in Mabvuku found the footballer along John Tapedza Road
They searched him and found 40g of crystal meth in two sachets in a small Adidas bag that he was carrying.
Field tests on the drug carried out in his presence tested positive for crystal meth
The government of Zimbabwe together with development partners are working together to fight drug abuse among youth. View the link below and hear the discussion on interventions for drug abuse.
SHORT-TERM EFFECTS OF METH / MUTORIRO
Loss of appetite
Increased heart rate, blood pressure, body temperature
Dilation of pupils
Disturbed sleep patterns
Nausea
Bizarre, erratic, sometimes violent behavior
Hallucinations, hyperexcitability, irritability
Panic and psychosis
Convulsions, seizures and death from high doses
LONG-TERM EFFECTS
Permanent damage to blood vessels of heart and brain, high blood pressure leading to heart attacks, strokes and death
Liver, kidney and lung damage
Destruction of tissues in nose if sniffed
Respiratory (breathing) problems if smoked
Infectious diseases and abscesses if injected
Malnutrition, weight loss
Severe tooth decay
Disorientation, apathy, confused exhaustion
Strong psychological dependence
Psychosis
Depression
Damage to the brain similar to Alzheimer's disease,3 stroke and epilepsy