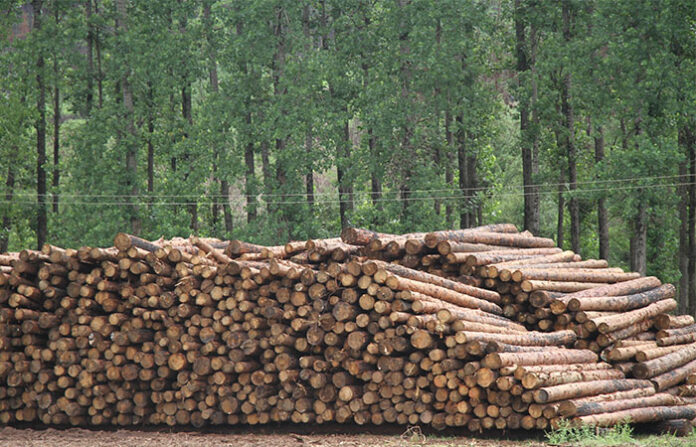 HARARE –  Border Timbers Limited retreated into loss position during the three months to September (Q1-23) as sales and production volumes plunged due to aging equipment. This was against FY22 profit of $10.5 billion recorded 3 months earlier.
Production was mainly affected by antiquated machinery with the sawmilling equipment frequently encountering breakdowns.
In its Q1 trading update, group revenue was up 23% at $ 2.05 billion which was significantly subdued compared to yearly inflation rate for the month of September 2022 which stood at 280.4%. This weighed down group profitability as operating costs grew compounded by inefficiencies caused by aged plant machinery.
Lumber sales volume was 23% down compared to the comparative period in prior year.
"The temporary reduction in sales volume was mainly driven by low customer demand in the local market in the first two months of the first quarter with the month of September showing good signs of a re-bound."
Poles sales volume was 68% lower than the comparative period in prior year mainly because of timing differences that are usually experienced in the acquisition of tenders, which is asymmetrical. The group however expects improved performance in the Poles business due to expected demand for the product in the SADC region mainly for the rural electrification projects.
The Company was placed under Voluntary Provisional Judicial Management in 2015 and subsequently into Final Judicial Management in 2016. Following approval by the Shareholders at the EGM held in January 2022, and the subsequent approval by the High Court on the 14th of March 2022, the Company exited Judicial Management. This led to the reinstatement of the Board of Directors who took over the control of the Company from the Judicial Manager.
The group is now focusing on recapitalization of its two Sawmills with the latest milling technology and commissioning of the new machinery is expected by the end of FY2023 while key priority with the replanting program already on course to reduce the unplanted area to industry standard of 5% in the next three years.