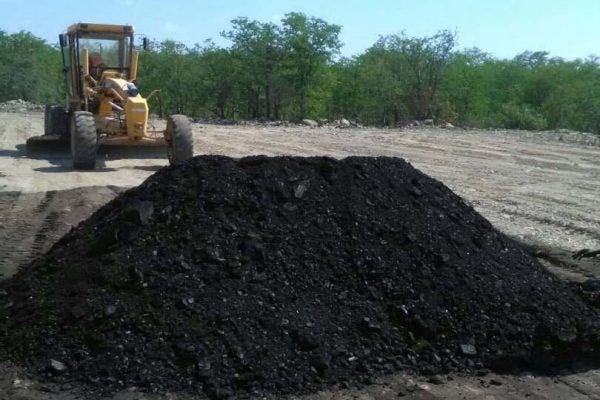 HARARE – The London-listed resource firm, Contango Holdings said it raised £7.5 million in an oversubscribed placing to fund its coke product and thermal coal production and growth plans.
Contango owns 70% of the Lubu Coal Project in Zimbabwe, with the remaining 30% held by supportive local partners, and has issued 125 million new shares at 6p each to existing and new shareholders, representing 26.4% of the company's enlarged share capital.
Contango CEO Carl Esprey purchased 694,437 shares in the placing at 6p each for a total of £41,666.
The places will receive 1 warrant per 2 placing shares, exercisable at 9p for three years from admission, Contango said in a statement.
"I believe it is testament to the attractiveness of the Contango investment proposition that significant funds were available to ensure Contango is now fully capitalised to deliver on both the current offtake and our expansion plans,
"Whilst cost inflation and the strengthening US dollar pushed higher our required capex to first sales and positive cashflow, the company will now benefit given our dollar-denominated sales going forward," Esprey said.
The proceeds from the placement will be used to complete mine development, install the wash plant, acquire additional mining equipment, and expand operations at the Lubu Project.
The new funds will also enable the relocation of additional households from the mine site, the company noted, thereby providing a larger footprint for the mine and operations to meet heightened demand.
In addition, the placing will enable Contango to settle all outstanding borrowings relating to the capital expenditure on developing the mine from the second quarter of 2022.
Contango said it is now fully funded to achieve positive cash flows from the sale of coking coal in the near term under its current offtake arrangement and to fund future growth.
Its current offtake agreement for the sale of 10,000 tonnes per month of washed coal, at the prevailing Minerals Marketing Corporation of Zimbabwe (MMCZ) market price of US$120 per tonne, is expected to provide an estimated margin of around US$80 per tonne.
The wash plant being installed this quarter at the Lubu Project has the capacity to wash 20,000 tonnes per month of coal, double the amount of the offtake contract, and Contango said it therefore expects to enter into further offtakes deals in the current quarter to utilize this spare capacity.
This would require the installation of further similar wash plants on site at a cost of US$1.5mln-US$2mln, which the company can fund from the sales anticipated to begin shortly.
Commenting on its intention to produce coke by installing coke batteries (costing around US$5mln) that process coking coal into coke for the industrial and ferro alloy industries, Contango said it has received "heightened interest" from a number of potential partners and off-takers with respect to the manufacture of coke at Lubu.
It is looking to accelerate this plan, as current market prices and ongoing discussions indicate that the margins on the manufacture of coke are as much as four times those achieved on coking coal production at Lubu.
Contango stressed that it does not intend to raise any additional equity to fund the capex on the installation of coke batteries, but would source the capital from a combination of pre-payment of coke product via off-take, project level debt and its own cash resources.
The company also recently announced a potential thermal coal strategy given the favourable thermal coal prices, which have risen more than threefold to all-time highs of circa US$450 per tonne this year.
It has received a number of requests for the regular delivery of thermal coal from a variety of international markets and is currently looking to finalize export logistics.
Thermal coal could generate margins of over US$100 per tonne, Contango said, noting that this sum could be even higher if it succeeds in securing a rail transport solution rather than trucking to port.
"Demand for our coking coal, thermal coal and coke products is as strong as we have ever seen. We have an existing coking coal off-take in place, utilizing only half of our wash plant capacity and I do not foresee any issues in entering another off-take and doubling our earnings potential from our existing production capacity," Esprey said.
"Most of the site preparation work has now been completed. We are now in full construction mode and opening up the pit further. Our focus remains on being in a position to deliver on first sales by year end before rolling out our coking coal expansion, as well as our thermal coal and coke products," he added.