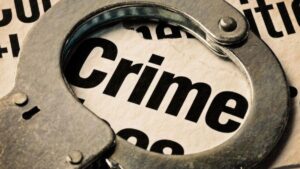 Controversial Russian investor Tatiana Aleshina was in sixes and sevens at the Harare Magistrates Court as she failed to answer questions during cross-examination in a case she is accusing lawyer Tendai Biti of verbal assault.
The Russian investor whose company, Augur Investment, is being sued by organisations represented by Biti said she did not know the lawyer before changing her statement again in court.
Aleshina who was being cross-examined by Biti's Lawyer, Alec Muchadehama, declined to respond to a number of questions pertaining to her business ventures and her role in Augur Investments as the Chief operating officer.
"Your Worship I do not want to answer questions about Augur Investments. I do not have the right to talk about Augur Investments. I know nothing about it, I cannot discuss it, and I have no authority to talk about it. I am not the director, CEO, or shareholder I have no authority to talk about it," Aleshina said.
According to Muchadehama, the verbal assault charges are intricately linked to a number of cases where Biti is representing companies that were allegedly defrauded by Augur Investiments OU and its associated subsidiaries.
"It is not surprising that the witness is refusing to answer my questions about Augur Investments OU, the cross-examination relates to how the two link and relate. The questions I am asking about Augur are relevant to the case and I want to prove that the complainant is capitalising on the accused to get back to him for his role on representing companies that are suing the complainant," Muchadehama said.
Aleshina who is a close associate of the controversial property developer, Ken Sharper, is currently engulfed in a number of cases before courts where Biti is representing companies that are suing Augur Investments for fraud.
One of the companies being represented by Biti, Fairclot Investments, is suing Augur investments for duping them of millions of dollars.
Fairclot was subcontracted to construct the airport road on behalf of Augur Investments before the later defaulted payments.
Initially the airport road construction project was said to have been fraudulently awarded to Augur Investments who in turn acquired construction services elsewhere due to a lack of capacity.
In turn, Augur claimed over 700 hectares of land valued at US$52 million, which was agreed on as part of the payment by the Harare City Council (HCC).
Despite failing to meet the agreed terms in the airport road construction deal, Augur Investment went ahead and claimed the land before parceling it out to its associated companies.
In cross-examining Aleshina, Muchadehama questioned as COO if she knew about the shoddy deals her company is involved in.
"You said you are not involved with Augur Investments yet you approached Sekesai Makwavarara as an investor and were representing Augur Investments OU to the City of Harare.
"So you're linked to Augur Investments OU and other creative companies?
"Can you confirm that you were part of the Harare Airport Road with the City of Harare and Augur Investments? Are you aware that Augur did not develop Airport Road under the contract it entered with the City of Harare," questioned Muchadehama.
In response, Aleshina declined to answer the lawyer's question.
"I will not be able to answer questions which is now an assault case. I am not representing Augur Investments OU and am not able to speak about it," said Aleshina.
Muchadehama did not deter from a prying response from the investor.
"Do you agree that West Properties did not buy the land independently?
"You are the one fronting all the companies where the accused person represents his clients.
"Do you ever written any letters representing Augur Investments OU," queried Muchadehama.
In turn, Aleshina again declined to answer
"I am not allowed to talk about Augur Investments OU and am refusing to answer," said Aleshina.
After the botched agreement went sideways, reports by Zimbabwe Anti-Corruption Commission and HCC recommended that Augur Investments forfeit the land to the local authorities, a submission that was not followed.