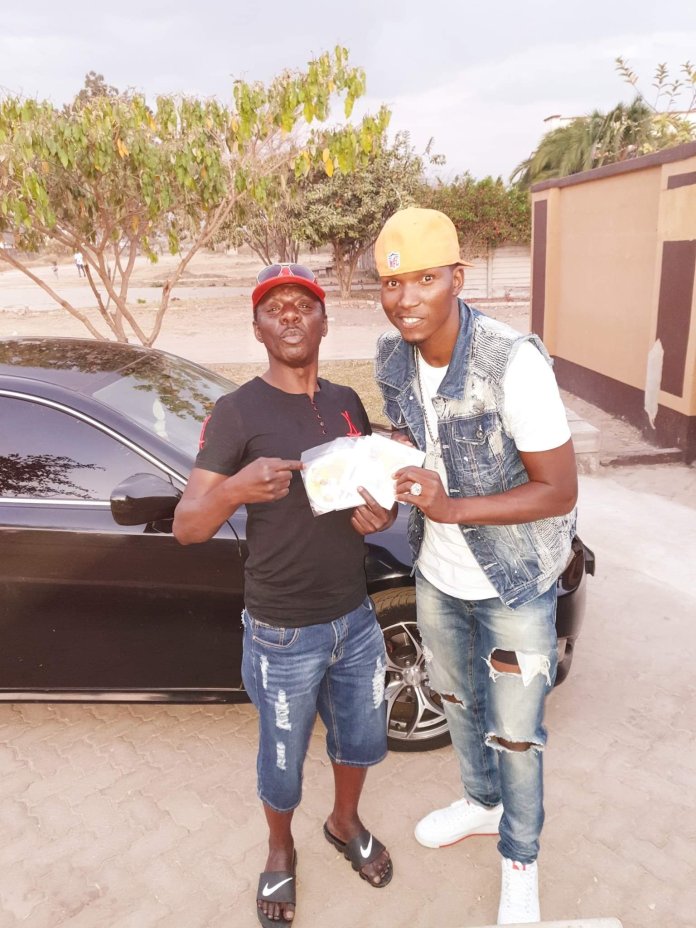 Staff Writer
Harare-Dancehall musician Freeman begged for a collaboration with Alick Macheso for more than a year, the Anchor has established.
The collaboration "Ngaibake" that was released recently came after a long struggle for the "Joina City" hit maker.
The song became an instant hit, proving the chemistry between the two musicians.
So far, the video has 650 000 hits in just over three weeks with 14 000 likes.
"Macheso finally agreed to the call after a long struggle because he does not believe in all that. Now that his management is seeing things in a different way, he may agree to a number of collaborations," Freeman said.
For a long time Macheso promised to collaborate with the late Oliver Mtukudzi, but it was not fulfilled. There was talk of collaborations between Macheso and various musicians including Soul Jah Love and Seh Calaz but nothing materialized.
Macheso's manager Tichaona Makahamadze confirmed that they started talks for collaboration last year.
"We started talking about collaboration last year with Freeman, but we could not record the song because of the commitments we had on our side. It is not correct to say he begged for it for a year," he said.
When he was finally granted the opportunity, Freeman visited his archives to bring "Ngaibake" to the table. This was a song he wrote but, failed to record about seven years ago.
One producer discouraged him from recording the song on grounds it was too mediocre for an artiste whose career was just taking off.
"That is a song I wrote years back but  I could not record it because producers suggested otherwise. Now it's a hit," Freeman said.
At first, Freeman's team doubted Macheso's live bass would be fused perfectly with the dancehall production.
"When we got to Alema Studios I was not sure if he could add the bass guitar to the song, but we were all surprised when he told us that he would add the instrument just to make the song great. Without doing much he took his bass guitar and worked his magic."