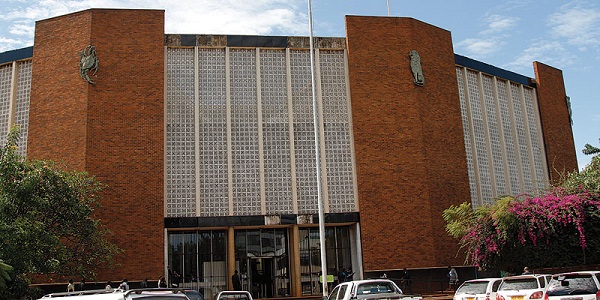 Munyaradzi Doma
Mabelreign councillor Denford Ngadziore, who is said to have been part of the protestors that participated in an unsanctioned demonstration which turned violent, was on Thursday dragged to court for public violence.
The MDC Alliance councillor represented by lawyer Jeremiah Bamu, appeared before Harare Magistrate Rumbidzai Mugwagwa charged with participating in a gathering with intent to promote public violence.
By consent of the State led by prosecutor Lancelot Mutsokoti, Ngadziore was granted $1000 bail and ordered to report to the police's CID Law and Order on Mondays and Fridays, surrender his passport, reside at his given address and not to interfere with witnesses in the matter.
Ngadziore will be back in court on March 9.
Allegations are that on the February 19 at around 17:30hours, MDC youths gathered at Harvest House, where they wanted to have a meeting.
The court heard that the meeting was supposed to be attended by all youthful Members of Parliament in Harare, councillors and all provincial and district youth leaders.
It is alleged that at about 17:55hours, the youths started chanting slogans running along Nelson Mandela Avenue towards Copacabana area.
The youth allegedly later gathered at corner Angwa Street and Nelson Mandela Avenue where they were holding placards and singing political songs.
Prosecutor Mutsokoti says the youth embarked on the demonstration without getting any clearance from the relevant authorities.
The court heard that a police reaction group approached the gathering that then dispersed and later regrouped at Copacabana.
The police reportedly pursued the group which they dispersed using tear smoke amid allegations that some of them threw stones and other missiles at the police.
It is alleged that video footage led to Ngadziore being arrested.
Meanwhile, MDC-A legislator Joanah Mamombe, who is facing allegations of subverting a constitutional government, has applied for refusal of further remand arguing that she has not been tried one year after her arrest.
Led by her lawyer Bamu, Mamombe argued that the Prosecutor General is clueless on how to proceed with her case.
Magistrate Mugwagwa will pass the ruling tomorrow.