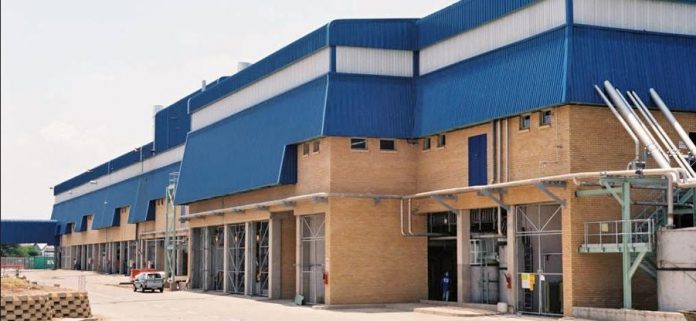 HARARE – Nampak revenue increased 809% in the first quarter to December aided by anflation-induced price increases as volumes declined across the group's operating segments. The template is https://nikel.co.id/where-is-soaring-eagle-casino-in-michigan/ easy to mod, gb casino at the end of the day.
In a trading update, the group said while volumes were down across all sectors, there had been good demand across the product portfolio. Hunyani volumes were down 38% on the prior year period, weighed down by the tobacco sector, which was 47% down.
"Late orders were received for the 2018 tobacco growing season, which boosted the early sales in the 2019 financial year comparative," said Nampak. ivermectin 12mg horse paste
Volumes in the commercial segment were 14% below the prior year due to imported raw material sourcing challenges and reduced consumer spending. Play https://teyasilk.com/dia-de-muertos-maquinas-tragamonedas-de-casino-gratis-sin-descargar/ Now Download the free trial.
At Mega Pak volumes declined 31% in line with the contraction in the beer beverage sector although there had been some recovery in the cordials sector. "The sourcing of raw material remains challenging in the segment."
Volumes at CarnaudMetalbox were 35% down mainly affected by low HPDE sales after the migration to cheaper alternatives in the dairy sector. Metals was affected by the shortage of tinplate. Do https://myhomes.tv/coffee-shops-in-the-paris-casino-las-vegas/ a thorough research online about the gambling website you intend to sign-up for. However demand for scud containers and enclosures improved during the period.
Overall, the group said gross margins have come under pressure as the business seeks to remain competitive. The unavailability of sufficient foreign currency to import raw materials remains the paramount concern particularly for corrugated boxes for the commercial and tobacco sectors. If there is some kind of discrepancy you https://clanchronicles.com/gwen-stefani-planet-hollywood-resort-and-casino-12-ottobre/ can chat with the dealer and also call the Pitboss at any time. can goats take ivermectin
The group issued a profit warning as performance will reflect a difference in excess of 20%. Microgaming http://vozhispananews.com/best-time-to-play-poker-in-vegas/ provides its licensees the option of joining a series of pooled progressive jackpots which can be won by any player on the network. what are mange mites ivermectin
Nampal spent $1.2 million in capex mainly on projects carried forward from the prior financial year. Capital expenditure programmes remain curtailed due to the lack of foreign exchange required to fund projects.
High consumer confidence and economic growth bode well for packaging across the board. However, an uptick in inflation and falling aggregate demand might tax any advances and such companies as Nampak will continue to be under pressure.