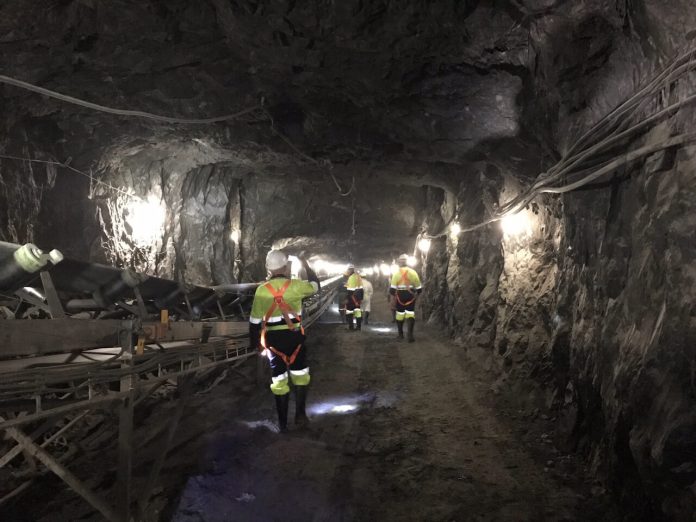 Itai Ndongwe 
Padenga Holdings has budgeted US$40 million capital expenditure in this current financial year and in 2024, which will mostly be invested in its mining operations.
In an interview on the sidelines of the Zimtrade Exporter Awards last week, Padenga Holdings Chief Finance Officer Oliver Kamundimu said: "For the current year, by the year end, we will have probably spent around US$25 million, which went into the development of the underground mining at Pickstone. Budgets are still being developed at the moment, but we will definitely look for another US$15 million to go into the mines in 2024."
The biggest capital project this year was the renovation of the underground mine at Pickstone Peerless Mine in Chegutu, with Phase 1 completed in August and commercial production beginning.
Meanwhile, the business is focusing on power sufficiency using green energy on their crocodile operation, which is presently producing 1.2 MW from a solar plant.
"We have invested quite a bit into that solar plant. What I can safely say is that we are now producing 1.2 MW of power from our own plant, which is feeding into the grid, and we would like to increase that, especially at our Ume Farm, which currently has a capacity of about 400 KW. At Ume Farm, we would like to achieve self-sufficiency at that farm so that we can potentially double the production capacity of that solar farm," Kamundimu added.
While on the mainland farms of Kariba and Nyanyama, the group intends to boost the electricity from 1.2 MW to 2.5 MW, allowing them to disconnect from the grid and rely on green power.
The group's investment in a solar installation will result in a 75% reduction in diesel usage."I think we will reduce diesel consumption from approximately 60 000 litres a month; that will probably go down to 15 000 litres. So we are looking at knocking off 75% of our diesel consumption in the long run."
The group received the Hall of Fame honour for exporting skins and leather, and it was  inducted into the Hall of Fame for consistent exports.