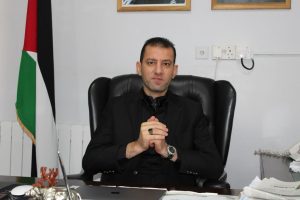 Talkmore Gandiwa
Amid a situation in a downward spiral, marked by an increase in violence across the Occupied Palestinian Territory, the State of Palestine has condemned the continued incursions by extremist Israeli settlers into Jerusalem's Islamic and Christian holy sites under Israeli occupation forces protection.
"Fertile ground" for the present situation has been created by decades of violence and its toll on both Israelis and Palestinians, as well as a prolonged absence of meaningful negotiations and a failure to resolve the key issues fueling the conflict. The United Nations reviewed that an urgent need to reverse negative trends on the ground is key; however, a failure to address the root causes of the escalation will only worsen an already explosive situation.
Near-daily instances of violence unfold against a backdrop of unabated Israeli settlement expansion, evictions of Palestinians, and home demolitions.
At the intensity of violence in the occupied West Bank, and deploring that children continue to be the victims of violence.
This was followed by extremist settlers "spitting on non-Jews," especially Christian citizens and tourists. Attacks against Christians have 100% increased this year, and not just spitting, but throwing stones, vandalising Christian signs and symbols, attempting to burn churches, and preventing Christians from attending religious ceremonies like Christmas and Easter.
Israeli occupying forces' aggression against worshippers during the holiest month of the year, in grave violation of the historical, legal, and political status quo of Jerusalem
The State of Palestine condemns, in the strongest terms, Israel's continued provocations and aggression against both the worshippers and the sanctity of the Holy sites.
Palestine stresses that these attacks fall within the framework of the Israeli government's attempt to judaize Jerusalem, a reflection of the culture of illegal occupation encompassed by apartheid, hatred, and racism that is perpetrated by Israeli senior government officials and extreme religious schools, whose followers are proud of practicing this derogatory behaviour.
These provocations by the Israeli occupation authorities and the settlers are a dangerous approach aimed at detonating the situation, which will lead to dangerous repercussions whose results no one can predict. The rising intolerance by extreme Israeli settlers that violate Israel's stated commitment to freedom of worship begins with spitting, which may then turn into hitting and killing non-Jews, especially Christians.
The Israeli occupation authorities are trying to create new realities in East Jerusalem. Palestine stresses that the apartheid occupation government must know very well that Jerusalem, with its sanctities, is a Palestinian Arab land, and all its attempts will fail to change the nature, history, and identity of Jerusalem. There will be no security and stability without sovereignty and the approval of the Palestinian people and its leadership.