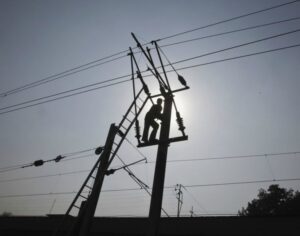 Itai Ndongwe
Zesa Enterprises (Zent) plans to expand its transformer export market in the region
This comes after signing a deal with the biggest steel company Dinson Steel and Iron which is meant to boast its capacity development
Zent is a Zimbabwean firm that manufactures and distributes electrical items like transformers. The company has a long history of selling its goods to other African countries and beyond.
It produces a wide range of electrical equipment, such as switchgear up to 40kV, SABS-tested electricity transmission concrete poles, galvanised power line accessories and steel structures. Zent's market spills over to Rwanda Energy Group, Zesco and Mozambique
Zent Managing Director Dr. Godfrey Mugavi said, "Our products must be in every region of power utility by 2025. We are currently running on four major contracts that we have, one of which is a contract to supply transfomers to ZESCO. We supplying various types of transformers, and that project is under deployment and implementation. We are also supplying transformers in REG and Mozambique, transformers of all various types.
"This historic offtake agreement with Dinson and Steel will also give us the capacity to participate in the regional market by supplying various types of sectional steel, be it to mining or to other various developments that are happening in the region."
The company wishes to leverage on its existing ragreementncies, which include Botswana, Lesotho, the Democratic Republic of the Congo, Malawi, Mozambique, and Zambia.
These agents assist the company in speeding up the process of customer engagements and increasing the availability of Zent presentations in the region.
ZENT has been increasing its transformer industry in recent years. The firm announced in 2021 that it would invest $100 million in a new transformer manufacturing factory. The factory is scheduled to open in 2023 and will have a capacity of 500 transformers per year.
Under the agreement that Zent signed with Dinson Steel and Iron, in the presence of Zesa Holdings executive chairman, Dr. Sydney Gata, who was the guest of the honor, he said, "In terms of the agreement, we are going to procure steel products that we will use in the infrastructure that supplies electricity, the most notable being transmission towers and steel that is used for fabricating power transmission and distribution infrastructure.
"Up to now, we have been importing steel from the Far East, Japan, India, China, and sometimes South Africa, but in the future, we are going to manufacture this equipment here in Zimbabwe."
Zent Managing Director Dr. Godfrey Mugavi added that "most of the materials that are used in the electricity sector in Zimbabwe, probably 70%, constitute iron and steel, and to that extent, we have seen it as very strategic and impairing that we then sign a MoU with Dinson Steel Company. The beauty of this MoU is that Zesa Enterprises will be able to get iron and steel, which are then used to manufacture transformers, power lines, and other materials."
Meanwhile, the US$1.5 billion steel plant in Manhize, near Mvuma, is now at the final stage, with the company on track to complete it by December of this year, says Dinson Iron and Steel Company managing director Mr Benson Xu.
Dinson Iron and Steel Company, a subsidiary of Chinese metals major Tsingshan Holdings Group, is building a large-scale integrated steel production in Manhize, Zimbabwe.
With an annual capacity of 1.2 million tonnes, the plant is intended to be one of Africa's largest steel plants. Hot rolled coils, cold rolled coils, and galvanised steel will be produced at the mill.
Speaking during the same event, "We are at the final stage of commissioning the plant; our target is December this year. We are opening the blast furnace, so by opening up the blast furnace, we are going to have the product, the pig iron."