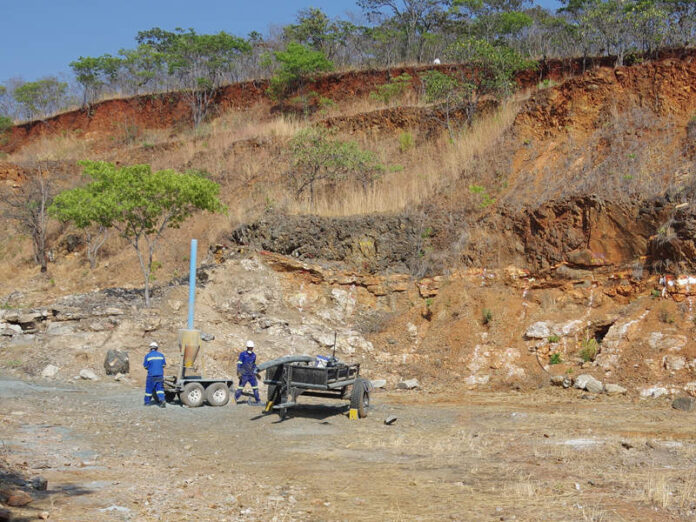 HARARE – ASX listed Prospect Resources continues to make progress towards delivering on its plan to build and operate a pilot plant as it seeks to rapidly move its Arcadia project into development.
This comes as the group has announced the appointment of Perth based engineering consulting group, Lycopodium Ltd to complete an optimised feasibility study, for a staged development of the Arcadia Lithium Project, from a first stage of 1.2Mtpa, to 2.4Mtpa.
Prospect's Managing Director Sam Hosack said: "We believe that Lycopodium is the perfect partner for Prospect to align with on the Arcadia Project. Their broad capabilities, technical rigour, team of highly skilled engineers and designers, and track record in Australia, Africa and Zimbabwe provide a highly valuable service offering to Prospect."
He said Prospect was determined to deliver on a clear development pathway in as short a
timeframe as possible, while still ensuring that the technical and economic risks are fully understood and addressed.
The staged development plan of 1.2Mtpa to 2.4Mtpa reduces time to production by leveraging lower capital expenditure and funding requirements. It also enables clear expansion in line with market growth. This development strategy allows project execution and market integration risks to be minimised whilst accelerating the pathway to first cashflow.
"Critically, Prospect maintains the ability to go direct to a plant capacity of 2.4Mtpa should market conditions and funding activities allow. We look forward to providing regular market updates on the progress of the optimised feasibility study over the coming months."
The company said it was in discussions with its existing offtake partners and, as well as institutional financiers with respect to financing pathways for the staged development of Arcadia.
It is also in early-stage discussions with multiple strategic partners regarding joint development structures.
The company believes that the use of a tier one engineering firm for the optimised feasibility study should assist in the process of securing funding for the project.
Lycopodium's primary scope of work is the supervision of metallurgical testwork, optimisation of the staged 1.2Mtpa to 2.4Mtpa flowsheet, design for the process plant, as well as related infrastructure including site power reticulation and on-site water treatment and distribution.
The engineering work during this stage will enable formal quotations to be secured from the market, in order to define the project CAPEX to a feasibility study level of accuracy (+/-15%).