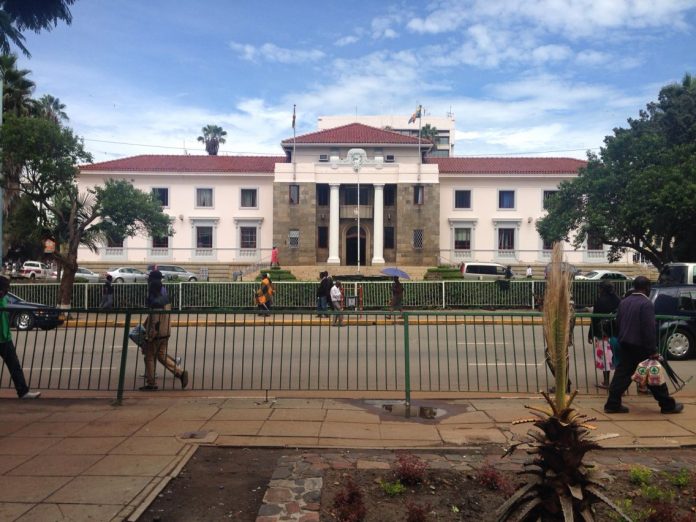 Herzel Mushayabasa
City fathers in Harare believe the $8 billion debt owed by residents and ratepayers could go a long way in addressing the service delivery dilemma currently affecting the capital city.
According to the authorities at the City of Harare, the $7.8 billion owed to council would go a long way in addressing the challenges council is facing.
Addressing the media on Waste Management and City Beautification recently, acting Harare mayor Steward Mutizwa called on residents and ratepayers to play their part with residents and corporates paying their bills.
"We have a wish list which we want assistance with. We are currently operating with 20 percent of our garbage collection fleet.
"While we work on increasing our fleet availability to 75 percent within the next 30 days. We appeal to individuals and corporates to assist us in the interim to implement the following strategies," Mutizwa said. viagra remboursement
Mutizwa said mechanisms had been put on place to recover the debts so that council can plough that money into service delivery.
"Soon we are publicising names of huge debtors who are holding onto public funds – funds meant for service delivery. Services were provided and they did not pay. They are now holding the city at ransom.
"Government has already come on board and has provided us with $438 million towards recapitalisation of waste management equipment.
"Various pieces of equipment that include a landfill compactor, landfill dozer, excavator, front end loader, 10 refuse compactors, three tipper trucks and 20 skip bins are at various stages of procurement."
Mutizwa called on corporates to assist Harare City improve on service delivery.
He said council would strive to address challenges associated with uncollected garbage.