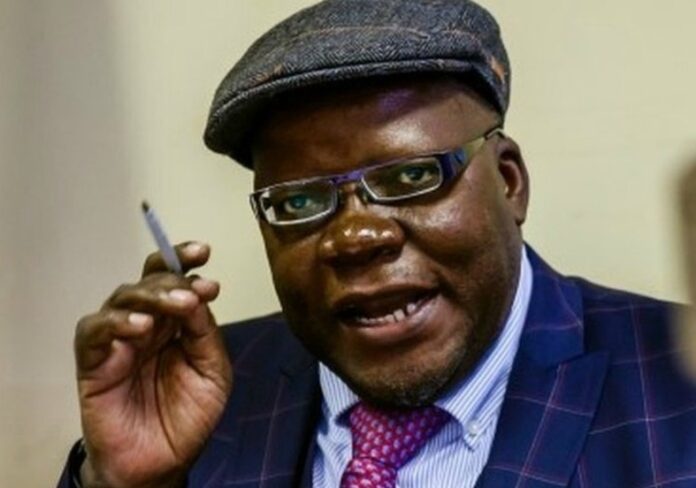 Staff Writer
The People's Democratic Party, a former member of the MDC Alliance has recalled Harare East legislator Tendai Biti and a host of other MPs from the House of Assembly.
Speaker of the House of Assembly Advocate Jacob Mudenda announced the notice issued by the PDP secretary general in Parliament on Wednesday afternoon. le viagra fait il durer plus longtemps
Also recalled were MDC Alliance legislators William Madzimure (Kambuzuma), Settlement Chikwinya (Mbizvo), Sichelesile Mahlangu (Pumula), Regai Tsonga (Mutasa South) and Phulu Kucaca (Nkulumane).
The PDP legislators were elected to Parliament under the MDC Alliance banner in the 2018 elections but lost their bid to remain in Parliament after the High Court ruled last week that they can all be recalled from their positions.
High Court judge, Justice Sylvia Chirawu-Mugomba, ruled last week that Lucia Matibenga-led PDP faction had the power to recall the party's MPs and councillors who have joined the post-election MDC Alliance.
In an extempore judgement on Thursday last week, Justice Chirawu-Mugomba, on Thursday ruled that once a person supported another party, it automatically translated to "self-expulsion" from the party.
An extempore judgement 'on the spur of the moment, without premeditation' given without preparation.
PDP lawyers told the media last week that according to the PDP constitution, if a member joins or supports another political party, that individual automatically ceases to belong to PDP.
They further argued that Biti and his colleagues automatically expelled themselves from the PDP.
Biti is currently the co-vice president in Nelson Chamisa's MDC Alliance.
When the MDC Alliance was formed under the leadership of the late former MDC president Morgan Tsvangirai, Biti and Matibenga went separate ways.
Biti and others joined the coalition under Tsvangirai, who was succeeded by Nelson Chamisa when he died a few months before the elections.
Matibenga and her faction joined hands with the Joice Mujuru-led People's Rainbow Coalition (PRC) ahead of the 2018 general elections.