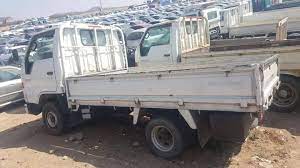 Sharon Chikwanha
LOCAL importers of second-hand light vehicles that are 10 years old or more have been given one more month to clear their cars following the gazetting of Statutory Instrument 89 of 2021.
The Ministry of Industry and Commerce, in collaboration with ZIMRA have extended the administrative transitional arrangement up to 30 June 2021.
"This has been done to allow the clearance and processing of outstanding vehicles purchased prior to the gazetting of SI 89 of 2021," the Ministry of Industry and Commerce said in a statement.
Motor vehicles will be allowed entry if they have been paid for on or before June 30, 2021 and if the proof of payment in line with the RBZ Exchange Rate Control Regulations is  attached together with supporting document.
The government announced that second-hand vehicle imports that are more than a decade
old from the date of manufacture would not be allowed to enter the country on or after April 2, without a licence.
This means that such cars now need specific import licences for each vehicle, with importers attaching proof of payment when applying for the required licence.
All clients, the Ministry of Industry and Commerce said, are hereby directed to contact ZIMRA for clearance purposes.
"All stakeholders are being reminded that SI 89 of 2021 requires prior approval for the importation of second hand vehicles (above 10 years)"