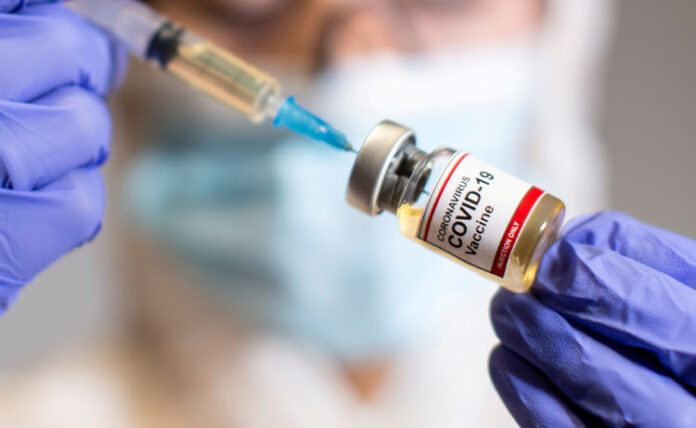 Sydney Kawadza
Zimbabwe is extending its vaccination programme to include children within the 14 to 17 years age group as government expedites its target to vaccinate 10 million people by December this year.
According to Information, Publicity and Broadcasting Services Minister Monica Mutsvangwa, the country has already acquired 13 million doses out of the 20 million required to achieve herd immunity.
She was addressing a post-Cabinet media briefing in Harare on Wednesday night.
She also revealed that schools would start opening on Monday next week with examination classes while the rest of pupils will return to classes on September 6 this year.
At least four million people have been vaccinated in Zimbabwe as at August 24, 2021 with a total of 2 382 359 people receiving their first dose of the COVID-19 vaccine and 1 506 445 their second dose across the country.
"On the advice of scientists, the vaccination programme will also be extended to the 14 to 17-year age group," she said.
She said government will employ various strategies in the rolling out of the vaccination exercise including expanding the engagement of the private sector, involving churches, universities and other institutions of higher learning and accelerating outreach campaigns taking advantage of the Integrated Expanded Programme for Immunisation.
Minister Mutsvangwa said government was also confident that herd immunity will be achieved by December 2021.
She said to speed up the vaccination programme in Chitungwiza Town and help alleviate the shortage of health personnel, the Chitungwiza Municipality nursing staff has since been transferred to be part of the Ministry of Health and Child Care establishment.
"Vaccination in border town hotspots and peoples' markets is ongoing, with the targeted population fully vaccinated, save for those at Renkini, Stanley Hall and Mutapa Market in Bulawayo and Gweru, respectively.
"The highest coverage of the first dose was recorded in Victoria Falls Town (97.8 percent), Chirundu (97.6 percent), Chiredzi (87.6 percent), Kariba (75.6 percent) and Nyamapanda (68.9 percent).
"The highest coverage for the 2nd dose was recorded in Victoria Falls (75.8 percent), Chiredzi (59.4 percent), Kariba (48.7 percent) and Nyamapanda (43.7 percent)."
She said was also targeting and vaccinating people working on economic projects such as Hwange Energy project in Hwange; new Parliament Building in Mount Hampden and Gwayi-Shangani Dam Matebeleland North.
"The nation is advised that 2 500 000 million doses of vaccine were received between 19 and 24 August, 2021. During the month of September, the country is expecting to receive 2 500 000 million doses of vaccines under direct purchase, and 943 200 doses under the COVAX programme.
"Government wishes to assure the nation that it has sufficient financial resources to procure all the required vaccines. The Chinese Government has donated another 500 000 doses, while the Serbian Government has made a donation of 30 000 Sputnik V vaccine doses."
Zimbabwe's cumulative COVID-19 cases stood at 123 320, with 108 660 recoveries and 4 320 deaths as at Tuesday this week.
The recovery rate stands at 88 percent, with 99 percent of COVID-19-positive cases being attributable to local transmission. The number of active cases stands at 10 340.
Minister Mutsvangwa said there was also a 32 percent decrease in weekly cases from 3 761 during the week ending August 15 to 2 564 in week ending August 23 this year.
The areas which recorded the most significant numbers of new cases were Manicaland Province (429), Harare Metropolitan Province (385), Mashonaland East Province (311), Masvingo Province (274), and Bulawayo Metropolitan Province (265).
She said Zimbabwe had received 31 249 returnees as of August 19 through all ports of entry with the Beitbridge Border Post quarantine centre receiving 24 deportees, while Plumtree took in 40.
"Regarding Primary and Secondary Education, the collaboration between the Ministries of Primary and Secondary Education, and Health and Child Care has buttressed the sector's COVID-19 prevention and management systems.
"The two Ministries met with provincial teams to evaluate progress in the implementation of the Joint Operational Plan of the Standard Guidelines for the Coordinated Prevention and Management of COVID-19 at Learning Institutions.
"The Ministry of Primary and Secondary Education also met with teacher organisations and deliberated on the safe re-opening of schools, among other issues."
On the opening of schools, Minister Mutsvangwa said the inter-city and intra-city transportation for learners will be allowed during schools re-opening periods, subject to close monitoring by law enforcement agencies.
"The nation is further informed that restaurants will be allowed to re-open for sit-in patrons who are fully vaccinated subject to the production of vaccination cards and strict adherence to COVID-19 protocols."
She reiterated government's call for citizens to continue adhering to WHO protocols and National Guidelines in order to totally contain the third wave and thwart the possibility of a fourth one.