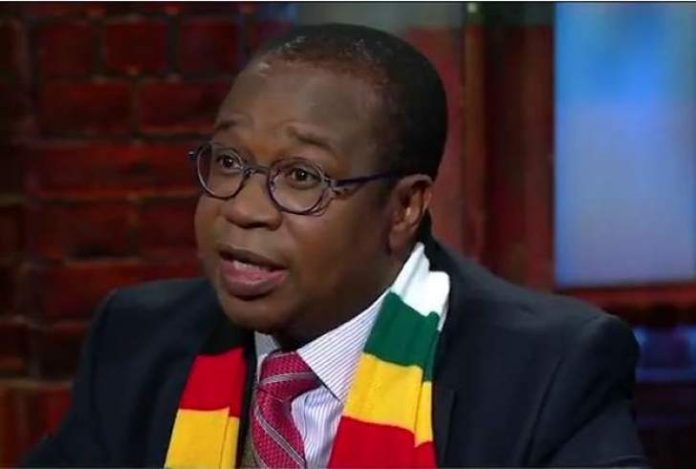 Farai Mabeza
Zimbabwe has received a US$1.8 million drought insurance pay out from African Risk Capacity Insurance Company Limited, a financial affiliate of the African Risk Capacity (ARC).
ARC is a specialized agency of the African Union and an initiative designed to improve current responses to climate-related food security emergencies on the continent.
In 2019, Zimbabwe took out insurance coverage against drought for the 2019/2020 agricultural season. The policy triggered a pay-out following the drought experienced during the growing season.
Addressing a virtual press conference, Finance and Economic Development Minister Mthuli Ncube said Zimbabwe participated in the purchase of the ARC Drought Insurance Policy for the 2019/20 agricultural season to provide drought mitigation.
"It would also ensured early response to minimise the impact of drought on the vulnerable populace," he said.
Zimbabwe will receive a direct pay-out of about US$1.5m while US$300 000 will go through the United Nations' World Food Programme (WFP).
The pay-out to the government will be used to support 155 000 families in the highly vulnerable districts of Buhera, UMP, Chivi, Binga and Bulilima through unconditional cash disbursements.
Pay-outs received by the WFP will contribute to its early response through unconditional food/cash assistance to food insecure vulnerable communities in the months of September/October 2020
"Investing in climate risk insurance such as the ARC and ARC Replica can yield a triple resilience dividend. Firstly, by avoiding losses when disasters strike; Secondly, by unlocking development potential by stimulating innovation and bolstering economic activity; and Lastly, through social, environment and economic co-benefits of disaster risk management investments even if the shock does not happen for many years," WFP country director, Niels Balzer, said.
"With this in view, WFP Zimbabwe collaborated with Ministry of Finance and Economic Development and ARC to test an innovative instrument in the form of ARC Replica during the 2019/20 season as an ex ante or pre-shock measure to finance co-ordinated early response to extreme droughts, a first in the Southern-African region."
ARC chairperson, Ngozi Okonjo-Iweala, expressed hope the money would ease pressure brought about by the COVID-19 pandemic which has compounded the current drought related challenges.
"Evidently, this pay-out is coming at a time when there is a compounded effect of COVID-19 pandemic, as such, it is my sincere belief that the resources advanced to the government would go a long way in easing the financial pressure of supporting affected communities.
"The pay-out signifies the policy direction that Zimbabwe and other Governments across the continent are taking towards a transformative culture to disaster risk management and financing for the benefit of the population that is vulnerable to climate change," she said.
The World Food Programme is starting its Lean Season Assistance Programme this month – three months earlier than usual, to provide food assistance to 1.8 million of the most food insecure Zimbabweans between July and September.
More frequent and intense extreme weather events, economic challenges, and COVID-19 have overstretched the coping capacity of vulnerable communities leaving 3.7 million people food insecure in rural areas between now and September.
This figure is estimated to escalate to 6.4 million between January and April 2021 without early interventions.
Over the past three decades, Zimbabwe has suffered from 15 drought incidences that have been classified as either severe-extreme, moderate or mild and as national, regional and localised on a geo-spatial scale.
In that period, six severe to extreme droughts have been recorded, affecting between 2.5 – 7 million people. The recent worst of these drought disasters have been the 2015/16, 2018/19 and 2019/20 seasons, which have seen Government spending over USD220 million over and above its usual social safety net schemes to provide food relief to vulnerable populations.