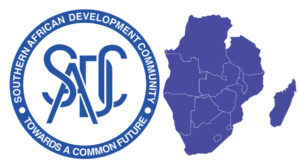 By Ruvarashe Mariga
Zimbabwe is set to host the 44th Southern African Development Community [SADC] Summit in 2024 at the new Parliament Building in MT Hampden.
In a post-cabinet briefing yesterday, the Acting Minister of Foreign Affairs and International Trade, Honorable Anxious Murwira said preparations for the SADC Summit are underway.
"The nation is being informed that Zimbabwe, as the upcoming regional organization, will host the summit in Harare at the new parliament building in Mt Hampden, in August 2024''
He added that 10 sub-committees at the Senior Officials level, have been set to coordinate the thematic areas under their upview.
The development comes after the SADC Election observer mission issued an unsettling report on the country's 2023 General Election
The Report was widely criticized by Government officials, it discredited the legitimacy of the elections that had been held
The observer Mission was led by Dr Nervous Mumba