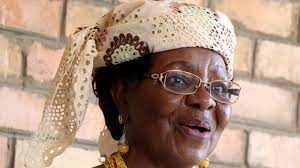 By Stephanie Kadzirange
Zimbabwe has launched a climate change action plan for women meant to empower women and communities.
Women Affairs Minister Stembiso Nyoni said the action will assist in gender
mainstreaming and the role of women in the face of climate change with focus on strengthening communities and protecting vulnerable groups.
"Mainstreaming gender in climate change interventions becomes imperative in strengthening communities' resilience to climate change effects protecting livelihoods, particularly for women and vulnerable groups."
She said her ministry has been involved in responding to climate change effects, and the Gender Action Plan was aimed at strengthening and upscaling the interventions in a very significant way.
"The Zimbabwe Gender Action Plan on Climate Change was crafted from a gender analysis that was carried out to establish gender issues in the four nationally contributions sectors namely Agriculture, forestry, land use, energy, industrial process, and products,"  Nyoni added.
Women and children suffer the most in the face of climate change, hence the need to recognize their importance said Chief Director of GDP Matsika Takaendesa.
The Gender Action Plan was developed to provide action-oriented interventions to support a more comprehensive, inclusive, and equitable approach to climate change during the period of 2020-21.